Quick and Easy Virtual Nutrition Counseling with No Scheduling and as Much Time as Needed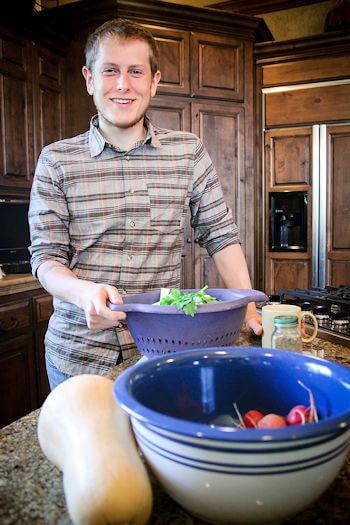 Many times, we turn to an onslaught on web searches to try and answer the health and nutrition questions that pop into our head. Fortunately, our nutritionist in Boulder, CO has set up virtual nutrition counseling services to help you answer those questions. Whether you're curious about general nutrition, supplement choices, or herbal use, you can call our Nutrition on Demand service for instant answers!
Our Colorado nutrition consultant can answer almost all of your fundamental health questions and also specializes in the following:
Cardiovascular/heart health
Blood sugar management
Gastrointestinal issues
Men's health

Mental health
Hormone balance
Prostate
Fertility
ADD/ADHD in boys

Weight loss and muscle building
Sleep and energy optimization
Chronic fatigue/fibromyalgia
Mold sensitivity (CIRS)
Mental health and mood balance
Cancer support
Western botanical/herbal medicine
The flexibility of Nutrition on Demand works best for those who are looking to make healthy changes on their own but need clarification or some tips to get started. These short calls with our nutritionist in Boulder, CO are also excellent for those who aren't interested in a full intake and health plan. Occasionally, additional research time will be needed. If this is the case, our Colorado nutrition consultant will plan to call you back with an answer. You will never be billed for the research time; however, that time will be limited.
Call Nutrition on Demand today at (303) 816-3713 for answers to your health, nutrition, and herbalism questions and concerns.
The Q&A Nutrition on Demand sessions are billed at $1.50/minute, and payments are requested by credit card or transfers via PayPal or Venmo at the time of service. Topics that are too complex, personalized, or require medical cooperation may not be entirely explored due to the nutritionist's scope of practice limitations. If more research is necessary for an adequate answer, you may choose to try one-on-one virtual nutrition counseling. In this case, your Nutrition on Demand charge will be deducted from your consulting fee.